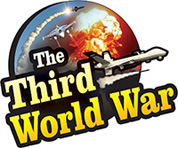 Washington: 12 protestors were killed in the conflict sparked between the Iranian people and government over the massive hike in the fuel prices. The demonstrations began against the Iranian government have spread like wildfire to more than 37 cities in Iran wherein the people protesting against the fuel price hike have also resorted to arson. But the Iranian supremo Ayatollah Khamenei justified the fuel price hike and accused the adversary nations of instigating the people to protest.
Two days ago, the Iranian government announced a fuel price hike. According to the announcement, the cost of first 60 litres of petrol was increased by 50% whereas, if more than 60 litres of petrol is purchased, the customer will have to pay 300% more cost. Owing to this decision, the fuel rates in Iran flared up overnight. Iran clarified that this fuel price hike was a result of the stiff sanctions imposed by the United States.
The Iranian people have reacted very strongly against the fuel price hike and anti-government protests spread to a minimum of 37 Iranian cities, by Sunday. The information regarding the protests could not be received as the Iranian government has shut down the internet services. But 12 people have been killed and 25 injured in the actions taken by the Iranian police, Revolutionary Guards and Basij Militia on Saturday and Sunday.
At some places, people have set their vehicles and tyres on fire. The protestors have blocked the roads parking vehicles in the middle of the streets. The protestors tried to set an oil depot on fire in the Sirjan city. The protestors alleged that the military resorted to firing to stop them. At this time, the protestors shouted slogans against Rouhani and Khamenei government.
Abdolreza Rahmani Fazli, the internal security Minister of Iran warned of more severe action if the protests were not stopped. Iranian supremo Khamenei accused the United States of being responsible for the protests. Khamenei accused that it was not the Iranian people but the goons of the United States, who were committing this violence. Against the background of the protests, Iraq has closed its border with Iran.
Meanwhile, US Secretary of State Mike Pompeo has dismissed the allegations made by Khamenei. Pompeo said that the United States supports the prudent and proud people of Iran participating in the protests against the government. Pompeo said that the United States had supported the Iranian people one and a half years ago and the support continues. But the US republican party has brought a new bill to the House of Representatives, to ensure that Iran does not get any concessions in the harsh sanctions imposed against it. It is claimed that this bill would withdraw all the concessions, further cornering Iran. In such a scenario, the Iranian economy would sink further.