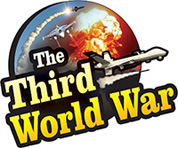 Dreadful attacks started on the oil refinery project of Aramco company at Abqaiq in Saudi, at 3:31 am on Saturday. Within the next eleven minutes, Khruais oil installations came under drone attacks. The Houthi rebels from Yemen accepted the responsibility of the attacks. Even in the past, the Houthi rebels have targeted Saudi military bases, airports and oil pipelines. But the attacks on Saturday were the most dreadful, in Saudi history. The Saudi oil refineries are still simmering.
The attack has severely affected the Saudi oil supply and production of 5.7 million barrels has been stopped due to security reasons. Abqaiq is one of the biggest oil refinery projects in the world. 7 million barrels of crude oil is processed in this refinery, daily. The Abqaiq project alone is responsible for nearly 70% of the oil produced in Saudi. The oil is sent to other places through pipelines. The oil produced here is sent to India, China, the United States and other countries. Therefore, the attack on Abqaiq is considered to be a declaration of war against Saudi Arabia.
In 2006, Al Qaeda had attempted to target Abqaiq, sending suicide bombers. Only the report of the failed attempt also caused a hike in the oil prices by USD 2 per barrel. Against this background, the attack on Abqaiq by the Houthi rebels is going to bring a major turmoil in the international oil sector. The eyewitnesses said that the smoke billowing from the Abqaiq project were seen rising to more than 30 feet into the air.
The local and foreign workers had been provided residential accommodation at the project site. In this scenario, the inability to control the fire is causing immense losses to Saudi. The Abqaiq project is nearly 1,000 kilometres from the territory of the Houthi rebels. Therefore, the Saudi allies led by the United States are pointing out that the Houthi rebels do not have the capability of attacking a project so far away.
This has delivered a major jolt to the Saudi oil sector and is a major success for the Houthi rebels who have repeatedly been warning to carry out such attacks.