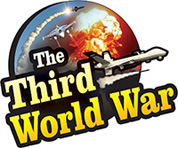 Washington: There are reports of the Iranian security agencies resorting to firing on the anti-government protestors. US President Trump once again reprimanded Iran over the matter. President Trump has warned Iranian leaders not to kill the protestors. Trump also claimed that Iran is jaded because of the protests and the US sanctions and therefore will be prepared for talks soon.
Protests were being held in Universities in the Iranian capital of Tehran, against the Khamenei regime. The protestors are demanding the resignation of the Iranian supreme religious leader Khamenei, accusing that he is the one who ordered the shooting down of the Ukrainian passenger airliner. Whereas, some protestors gave slogans that Khamenei should leave the country. Iranian security agencies have prepared to crush the agitation before they intensify. It is reported that the security agencies resorted to firing on the protestors, on Sunday.
The soldiers of the Revolutionary Guards fired at the protestors. Videos of some soldiers, riding on motorbikes, dragging the protestors have been released. The protests did not stop despite this and there are a large number of women in the protestors. Proctors are claiming 'The United States is not our enemy; our enemy is right here in Iran.'
Against this background, the US President issued a stern warning to Iran, over the action against the protestors once again. President Trump said that the Iranian leaders should not kill the protestors. President Trump said that the National Security Advisor has given vital inputs regarding Iran. Trump clarified that the National Security Advisor informed that Iran is jaded because of the US sanctions and the Iranian government is harassed because of the protests.
Therefore, Iran will soon be ready to talk to the United States. He said that he does not attach any importance to whether Iran becomes prepared to speak or not; it is an Iranian concern. Trump said he only expects Iran to stop pursuing the nuclear bomb and stop killing the protestors. President Trump issued a warning to Iran over the protestors' issue for the second consecutive day. President Trump is also presenting his stand in Farsi, the language native to Iran, on the social media. Iranians from the world over are responding to this, the stories and videos of atrocities, meted out by the Iranian government to the protestors, are surfacing on social media.