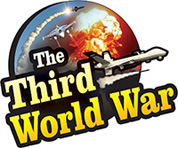 Riyadh/Tokyo: – Japanese Prime Minister Shinzo Abe reached Riyadh, the capital of Saudi Arabia, on the first leg of his five-day visit to the Gulf. This visit of the Prime Minister of Japan, the biggest importer of crude oil from the Gulf, against the background of action taken by the United States against Qassem Soleimani becomes significant. Abe, who reached Saudi late in the night on Saturday, warned that a conflict with Iran could affect the peace and stability of the entire world.
Last month, it was revealed that Japan had made some moves to mediate in the Gulf crisis. The security of the oil movement had become a cause for concern, following the attacks on the oil tankers of Saudi Arabia, United Arab Emirates, Norway and Japan. This issue is critical to Japan, being a major customer of Gulf crude oil. Therefore, while talking to the United States and the European countries, Japan is preparing to open a dialogue with the Gulf countries at the same time.
Last year, in June, the Japanese Prime Minister had visited Iran. Thereafter, the Iranian President visited Japan in December and held talks with Prime Minister Abe. Now, Abe is visiting Saudi Arabia along with the United Arab Emirates and Oman. Saudi and United Arab Emirates are the biggest suppliers of crude oil to Japan. Therefore, this visit seems to be an effort to safeguard the crude supplies.
There is also a background of the tension created in the Gulf because of the killing of Qassem Soleimani carried out by the United States for this visit of the Japanese Prime Minister. Japan is known to be a close ally of the United States. Following the attacks on the oil tankers and the Saudi oil projects, the United States initiated moves to create a front with its allies.
The United States appealed to its allies to join the naval front in the Persian Gulf against Iran. This included Japan too. Japan had announced the deployment of destroyers and surveillance planes in the vast international marine region from Strait of Hormuz, Gulf of Oman, the Arabian Sea to the Gulf of Bab Al-Mandab. Japan clarified in the last week that over and above the destroyers and aircraft, a military unit also would be sent to the Gulf.
The sources linked to the Abe administration indicated that along with fuel security, the objective of the Japanese Prime Minister's visit would also be to try and diffuse the tension in the region, using the relations with the Gulf countries. The Saudi media informed that after landing in Saudi late at night on Saturday, the Japanese Prime Minister held talks with Saudi King Salman and Saudi Crown Prince Mohammed Bin Salman regarding the tension in the Gulf.