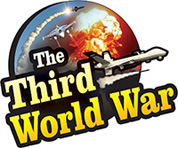 Beijing: The expanse of Wuhan Virus infection, in China, has been slowly increasing. The Chinese government too has confirmed that the cases of the number of infected people have raised. China claimed that the virus was limited only to the Wuhan city and the number of patients was a mere 50. But China, succumbing to the international pressure, was compelled to accept that the extent of infection has been growing and the number of patients has crossed 200.
In the last month, infection with an unknown pneumonia virus was found in the Wuhan city. Panic was spreading in the Asian countries as the source and other information regarding the virus was not available. Strong reactions emanated on the international level as the Chinese agencies were trying to hide information regarding the virus. The World Health Organisation (WHO) had appealed to China to disclose all the information regarding the virus.
At the same time, the sensation was created as the patients infected with this virus were found in the neighbouring countries like Japan, Thailand and South Korea. Yielding to the international pressure, finally, China accepted the increase in the spread of the virus. Confirming that the number of people infected has crossed 200, China also said that the patients were also found in capital Beijing and Shenzhen.
A few days ago, private groups and researchers had claimed that the number of virus strains is many times more than the known strains. One group of researchers has published detailed information regarding this and has said that the number of people infected with the Wuhan virus is more than 1,700.
The preliminary investigation showed that the infection originated from the Seafood market, in the Wuhan city. Although all the information regarding the virus is not available, the WHO has named this virus as 'Novel Coronavirus' (2019-NCOV). It is suspected that this virus is possibly a mutation of the SARS virus from China.
Major countries, the United States and India, have cautioned their citizens regarding the Wuhan virus. Singapore, Malaysia, Indonesia, South Korea, Taiwan and Thailand along with Japan, have initiated emergency measures. Sources informed that independent facilities had been set up, at the entry points, to examine every person coming from China.