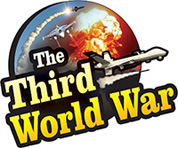 London: Iran has been claiming for the last one and a half decades that its nuclear program is only for peaceful purposes. But evidence has been unearthed that Iran had started the development of a nuclear bomb even before this one and a half decades period. A British newspaper carried this report.
In 2018, Israeli spies had succeeded in entering an Iranian warehouse, in capital Tehran. There was a huge stock of CDs and documents containing important information regarding the Iranian nuclear program. Israel intelligence was successful in getting all this information out from there. Israeli Prime Minister Benjamin Netanyahu had exposed all this evidence in a press conference. But Iran had dismissed these Israeli claims. The Iranian leaders accused that this was a part of the Israeli conspiracy against Iran.
Thereafter, Israel formed the group 'Friends of Israel Initiative' (FOII) with Former Prime Ministers and Presidents and foreign policy experts. Former Canadian Foreign Minister John Bayard also was a part of this group. Israel started an investigation into the Iranian nuclear program, handing over the evidence regarding the Iran nuclear program. Letters of senior official Mohsen Fakhrizadeh, who is connected with the Iran nuclear program, also have been found in the documents.
In the letter, scientists have asked for required specifications for the development of a nuclear bomb. It has been exposed that the Iranian scientist has clearly mentioned 'Warhead' in the letter. In his reply, Fakhrizadeh has said that the work on the specifications is underway. The FOII report claims that this proves that Iran has taken its nuclear program to military levels.
FOII said in its report that given these documents, the nuclear deal signed by Iran with the western countries, in 2015, becomes invalid in every respect. The report will be published in the next few weeks. But the British newspaper published the contents of the report, after getting a copy of the documents. At the same time, the newspaper claimed that Iran has cheated the international community by starting the development of nuclear weapons.
Meanwhile, Israeli analyst Ephraim Asculai warned that Iran, who is violating the nuclear deal signed with the western countries, will develop a nuclear bomb in the next two years. A few days ago, German Foreign Minister Heiko Maas said that Iran would succeed in manufacturing a nuclear weapon in one and a half years. In this scenario, the FOII report will be increasing the problems faced by Iran.