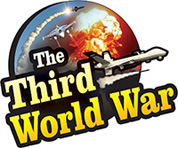 Beijing: An epidemic of an unknown virus is rapidly spreading in China and thus, alerts have been issued in the Asian countries. The epidemic broke out in the Wuhan city of the Hebei province. The Chinese agencies have informed that 44 people have been infected in the last few days. But there is a fear of the epidemic spreading very rapidly, and hence, additional facilities at the airports and harbours has been initiated. Before this, in the years 2002-03, the SARS epidemic originating from China had taken hundreds of lives in Asia.
Pneumonia caused by an unknown virus has been reported from the Wuhan city in Hebei province where more than 40 people, infected by this virus, have been admitted to the hospitals till date. Eleven patients are said to be in critical condition. There is an atmosphere of fear in the Asian countries. Because of the situation in Wuhan, countries like Singapore, Malaysia, South Korea, Taiwan and Indonesia have initiated immediate actions. Sources have informed that independent systems have been installed at the airports to examine all the passengers coming from China.
Some people who have been infected by an unknown virus were admitted and are being treated even in Hong Kong. A researcher in Hong Kong claimed that this new virus has a close resemblance to the Bird Flu and SARS virus. An expert from Hong Kong also claimed that the virus might affect animals too. The World Health Organisation informed that the investigations are on to determine which virus is causing the Wuhan infection.
Malaysia and Singapore have installed special health examination facilities at all international borders. Sources have informed that a campaign to identify and examine all the passengers returning from China has begun. Agencies in Wuhan claimed that all the patients are from fish-related trades. But this report could not be confirmed.
Last year, the World Health Organisation and other related institutions had mentioned some unknown diseases in international conferences. These institutions had warned that these diseases would take millions of lives. Against this background, this epidemic in China seems to be quite significant.