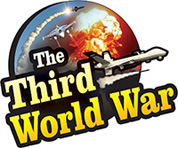 Canberra/Beijing: Australian Foreign Minister, Marise Payne issued a serious warning that internet and cybersecurity are becoming a significant and sensitive issue and even a cyberattack can become a cause for a big war. Payne also warned that most countries in the world are faced with the threat of cyberattacks and cyberattacks are being carried out beyond the scope of established laws and criteria. Only last month, Australian parliament and some systems of parliamentarians were hit by a cyberattack. The intelligence agencies had claimed a Chinese hand in these cyberattacks.
The Australian Foreign Minister warned 'The Hackers carrying out the cyberattacks all around the world, are doing so out of the scope of the established laws and accepted international criteria. If the concerned country does not correctly handle one of these cyberattacks, it can spark a war. Cyber sector is a place where action cannot be taken against an attack. Unfortunately, these attackers are trying to take advantage of this very fact.'
In the last four years, three major cyberattacks have hit the Australian government networks. Before the cyberattack on the parliamentary system, in February, the weather and statistics departments of the Australian government had been attacked. Doubts had been expressed of a Chinese hand in these attacks too. But China had rejected the allegations.
In 2018, Duncan Lewis, Chief of Australian intelligence and Frances Adamson, secretary for foreign affairs and trade, had issued serious warnings regarding the cyberattacks originating from China. The intelligence department had pointed out that given the disputes with China, on various issues, the groups or agencies supporting the Chinese government can carry out major cyberattacks on the Australian systems. Against this background, the linking of cyberattacks to conventional warfare, by the Australian Foreign Minister draws attention.
Many of the world's major countries have indicated that the cyber world will be the future battlefield and have started preparations in that direction. Information about countries like the United States, Russia, the United Kingdom, having developed cyber weapons has also been exposed.