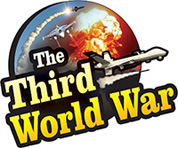 Damascus: More than 100 people have been killed in the terror attacks carried out by terrorists over the last three days in Syria. These include 50 civilians and 47 Syrian soldiers. It is said that the attacks were possibly carried out by the terrorist outfit Jabhat Al-Nusra, operating in Syria. There was a drone attack on the Russian base too at the Hmeimim airport. Russia activated air defence systems following this attack.
Yuri Borenkov, chief of the group 'Russian Centre for reconciliation of the Opposing Parties' in Syria, gave the information regarding the attacks on the Syrian military. In the last 72 hours, the terrorists carried out attacks in various parts of Syria. Borenkov said that a large number of civilians and soldiers had been killed in these attacks. All the details of the terrorist attacks have not been revealed.
The attacks over the last three days have claimed the lives of 51 Syrian citizens and 47 soldiers. Other than these, more than 200 people have been injured. Till now, the terrorists were using indigenously made rifles to attack the Syrian military. Borenkov alleged that since the last few days, the terrorists seem to have acquired NATO weaponry.
Moreover, as per reports, the terrorists are carrying out fierce attacks on the Syrian military in the Idlib province in northern Syria. Borenkov claimed that the terrorists carried out at least 16 attacks on the Syrian military in the last few days. Borenkov pointed out that, at the same time, there is an alarming increase in the number of people relocating as the terrorists are targeting civilian settlements.
The terrorist attacks on the Russian military have also increased along with the Syrian military. A drone attack was launched on the Russian airbase at the Hmeimim. There was no loss of life or property in the attack. But Russia has activated its air defence system following this attack and prepared to retaliate against any airstrike.
Meanwhile, tension is reigning between the US, Turkish and Russia military in the Kurdish region in northern Syria. It was reported that a Russian military vehicle travelling towards the Hasakah oil project was stopped by the US forces.