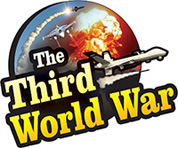 Washington/Beijing: China will lose out about 5.5 million jobs due to the trade war initiated by US President, Donald Trump, 5.5 million Chinese jobs will be lost, was the sensational claim made by the economists at JP Morgan Chase. Since the last two months, reports of partial collapses in the Chinese economy were being received consistently. The US economic institution's claims endorse this and if there is a loss of jobs, the discontentment among the Chinese people could flare up further.
The group, headed by China specialist, Haibin Zhu, active at the JP Morgan Chase has prepared an independent report about the trade war. Factors like the taxes imposed by the United States and China on each other till date, the threat of imposition of further taxes by the United States and the Chinese retaliation to the threat, have been considered in the report. Stress has been given on the unemployment issue, while mentioning the impact on the Chinese economy.
If the trade war continues for a long time in the current form, there would be a loss of 700,000 Chinese jobs and if the United States imposed taxes on the entire Chinese imports and China retaliates, the cost of possiible loss may rise up to 5.5 million employment opportunities. At the same time, the Chinese economy could be hit by a decline of almost 1.3%, predicted the JP Morgan Chase report.
The report also warns that the blows delivered to China in the trade war will increase proportionately with the increase in the intensity of the US trade war. The rising unemployment can become an issue of major concern to the ruling Chinese Communist party, indicates the report. China may be able to cope with the other effects on the economy, but the unemployment issue will force major changes in the policies of the Chinese rulers, warned JP Morgan Chase.
China may devalue its currency, Yuan further to counter the looming threats of the trade war. However, this may trigger a flight of foreign exchange from the country, which can go up to the extent of $300 billion, warned the report of the US financial institution.
Last month itself, the National Statistical Bureau of China informed that the urban unemployment rate has increased by 5%. At the same time, it was also revealed that the industrial production and investment have declined and the exports have shown a decline too. Against this background, the claim of loss of 5.5 million jobs can be a new headache for the Chinese rulers.