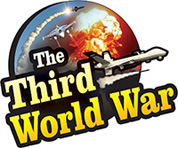 Hong Kong: The heat of the Hong Kong protests, continuing for the more than last six months seems to be increasing by the day. The Hong Kong agitators have taken an aggressive stance against the Chinese traders and industries, operating in Hong Kong and are demanding that they should leave the city. Protests have started at the Hong Kong border, against tourists and traders coming from China.
The Hong Kong agitation continues for the past several months and the local administration has failed to control it. The pro-China administration in Hong Kong has pursued action against the protestors through the police and other security agencies and has detained thousands of protestors. But this has not reduced the intensity of agitations and instead, protestors have started using new strategies to keep it going.
Earlier, the protestors in Hong Kong have attacked the agencies and undertakings, with Chinese links. China had reacted very sharply to these attacks. Given this background, the protestors have started targeting Chinese traders and industries in the city. Since the last few weeks, demonstrations are being held in front of the shops run by the Chinese companies, in malls and markets. At the same time, the Chinese traders entering Hong Kong through the border, are also facing strong resistance.
The Chinese companies are being forced to shut shop because of these protests and China has expressed severe resentment. But the agitators in Hong Kong have indicated that the opposition to the Chinese companies and traders will continue and have warned that the agitation will be intensified in the new year.
The Hong Kong security agencies also have prepared to stop the protestors and have increased the number of plainclothes cops. Since the last few days, photographs of these plainclothes policemen taking action against the protestors are being published. At the same time, sources claimed that underaged protestors are also being targeted.