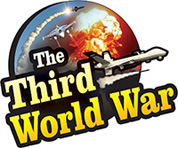 New York: Former US Secretary of State and veteran statesman Henry Kissinger issued a warning that stated, 'The effects of the US-China conflict will be worse than the world wars, which destroyed the European culture. Therefore, both countries should make sincere efforts to sort out their differences. If they do not do so, the conflict will become inevitable.' Furthermore, Kissinger stated that both the United States, as well as China, cannot dominate each other.
'We are passing through difficult times. The United States and China will certainly be aware that the future of the world is dependent on their decisions,' Kissinger said. The veteran statesman was speaking on the occasion of a program organised by the 'National Committee on United States-China Relations' in New York. 'China is openly challenging the US influence. No two prominent countries, in different parts of the world, had reached this stage, at any time in the past. However, if the race for supremacy continues, no country will emerge a winner and, in the end, both the states will have to face its dire consequences, Kissinger warned.
Kissinger mentioned the destruction caused in the aftermath of the world wars in Europe as a reminder to make both countries aware of the effects of the conflict. Furthermore, he appealed to the United States and China to end their rivalry, saying that 'Both the countries need to accept the fact that neither of them can dominate the other.'
The trade war is raging between the United States and China, and many analysts have warned that if the situation persists, it will culminate in a battle. Nevertheless, military analysts asserted that to an extent, both the countries were already headed towards war. The United States is making strong moves to challenge Chinese domination in the Indo-Pacific. At the same time, China is making aggressive military manoeuvres by accusing the United States of challenging its sovereignty.
Repeated warnings are being issued stating the situation in the Indo-Pacific to have become tense with even a small spark possibly exploding into a full-blown war. A few days ago, the Chinese aircraft carrier sailed through the Taiwan Strait, after a US warship carried out patrolling in the waters. Later, the Taiwanese Defence Ministry informed that the US and Japanese warships had chased the Chinese aircraft carrier.
In light of the recent events, Henry Kissinger, known as the sculptor of US Foreign Policy, issued a warning to the United States and China to avoid a conflict.