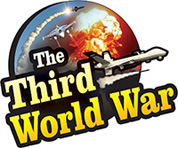 Beijing: The arrest of the professor and a critique of the Chinese President, Xi Jinping and his communist regime Wenguang Sun during an interview, has caused an upheaval. It is said that the Chinese police arrested him, while he was being interviewed on the phone. The whereabouts of Sun have not been known since this incident, due to which, the members of the US Senate too have showered heavy criticism on China.
Professor Wenguang Sun was being interviewed on the phone by 'Voice of America', a U.S. government-funded international radio broadcast source on Wednesday. During this interview, Professor Sun expressed his opinion on topics such as the violation of human rights in China and President Xi Jinping's ambitious project, 'One Belt, One Road' (OBOR). The police broke into his house during this interview, which was then interrupted.
There are various claims being made upon what must have possibly followed this episode. 'The Voice of America' also broadcasted an independent news based on this wherein, they have claimed monitoring the situation closely. However, the sources have claimed that the professor may have been held hostage by the Chinese army, in a hotel under their control.
Marco Rubio, member of the US Senate has showered heavy criticism against China over this incident. Rubio fired shots, saying, 'This incident, which targets the US policies has revealed the true face of repression and authoritarianism. US representative, Chris Smith has demanded professor Sun to be bailed out tentatively if arrested.
Sun, who worked as a professor at the Shandong University in China, had dared to openly broadcast his opinion against President Jinping's foreign policies.