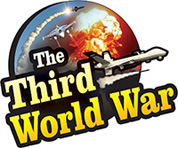 Beijing: The extent of the epidemic of the unknown virus, first found in the Wuhan city of China, is increasing. Although the Chinese government agencies are claiming that only 45 people have been infected, it is claimed that the actual number is more than 1,700. Two people have died in the epidemic caused by the virus currently referred to as Wuhan Virus, and patients infected by this virus have also been found in Japan and Thailand. Against this background, the United States and India have issued an advisory for their citizens to avoid travelling to China.
It has been said that this unknown virus which causes pneumonia has been found in the city of Wuhan, in China, and 45 people have been admitted to the hospital so far. Two of these patients have died and more than ten are in a critical state. The preliminary investigations revealed that the infection started from the Seafood Market area. There is an atmosphere of fear as the Chinese agencies are not willing to disclose more information regarding the epidemic and the World Health Organisation too has expressed concerns over this.
Although the Chinese government agencies are saying that the number of patients is 45, private groups and researchers are claiming that the numbers are in multiple of the government claim. A group of researchers has published detailed information regarding this and has said that the number of people infected with the virus is more than 1,700.
This information has created a stir on the international level and talks have started whether this virus is 'Disease X'. Fear has gripped the Asian countries and expeditious moves have been started by Japan, Singapore, Malaysia, South Korea, Taiwan, Indonesia and Thailand. Sources have informed that special, exclusive facilities have been created at all the airports to examine people returning or coming from China. One patient each has been found in Thailand and Japan, and some suspected patients are being investigated.
Two major countries, India and the United States, have cautioned their citizens regarding the Wuhan Virus. Three major US airports have built special facilities to examine people coming from China and other Asian countries. The Indian government has ordered its health agencies to be prepared for any eventuality. As per received information, nearly 500 Indian students are studying in the city of Wuhan, and sources have informed that they are being contacted.