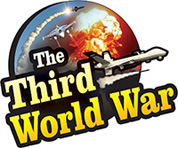 Ramallah: 'Senior advisor to the US President, Jared Kushner has made preparations to dislodge President Mahmoud Abbas from power in the West Bank and overthrow the Palestinian government,' accused Saeb Erekat, assistant to Abbas and chief negotiator for Palestine. Erekat levelled this accusation when Kushner was on his Israel visit.
Erekat criticised the meeting between Israeli Prime Minister Netanyahu and Kushner. He claimed that in this meeting the Israeli Prime Minister indicated reducing the restrictions imposed on the Gaza Strip. For this purpose, Netanyahu expressed willingness to discount the taxes recovered by Israel from the Gaza Strip on behalf of West Bank's Abbas government.
If this happens, it will revive Hamas from the Gaza Strip which has been under a blockade. At the same time, Hamas will challenge President Abbas' efforts to establish an elected government in the Gaza Strip. This will have its effects on President Abbas' political rule in West Bank as well as the Palestinian economy leading to a collapse of the Abbas government, accused Erekat.