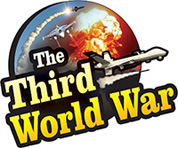 Jerusalem: 'The United States will definitely welcome the Palestinian President Mahmoud Abbas, if he desires to be a part of the peace talks. But it will make no difference even if he does not support the peace proposal. The United States will implement the proposal even without support from Abbas,' was the stern warning issued by Jared Kushner, son-in-law and senior advisor of US President Donald Trump.
Kushner and special US Representative for International Negotiations Jason Greenblatt are on a visit to the allies in the Middle East to discuss the peace proposal between Israel and Palestine. After visiting Saudi Arabia and the United Arab Emirates (UAE), Kushner visited Israel and had discussions with the Israeli Prime Minister Netanyahu on Saturday. After his Israel visit, Kushner was scheduled to discuss the proposal with Palestinian President Mahmoud Abbas.
But Abbas had rejected the peace proposal saying that he was not going to meet with the United States officials. In view of this, Kushner said that the United States was determined about the peace proposal. He had clarified in an interview given to a Middle Eastern newspaper that the peace proposal prepared by the United States for this matter will be presented soon.
If the Israel-Palestine negotiations go along the lines of the proposal, they will prove to be historical, claimed the senior advisor to the US President. However, criticising Abbas for not accepting the United States proposal, Kushner expressed doubts about the Palestinian President's capability. 'Is President Abbas capable of making this proposal a success? Because President Abbas' policies have not been able to make the negotiations successful in the last 25 years,' said Kushner.
Meanwhile in last December, US President Trump had declared Jerusalem as the capital of Israel. Following this, President Abbas had declared that he will not participate in the peace negotiations. Abbas had also said that the since the United States has a biased attitude, it should not be the mediator for the Israel-Palestine talks.