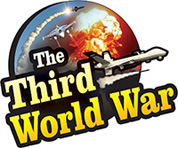 Ramallah: As the United States is supporting Israel at the international level, the Palestinian leaders have appealed to China to support them to challenge the United States. They have demanded that China should wholeheartedly support the Palestinian stand in the Gulf peace process. On the other hand, China seems to have incited the United States and Israel by signing a free trade agreement with Palestine.
President Trump had announced that a new proposal had been prepared for peace talks between Israel and Palestine. In the next few days, the United States will present this proposal to the Israeli and Palestinian leadership. The United States is claiming that the Israel-Palestine problem will be resolved if the said proposal is accepted. But Palestinian President, Mahmood Abbas has rejected the United States' proposal.
President Abbas had announced that Palestine will not participate in any peace process, if the United States would be acting as the mediator. President Abbas also threatened to appeal against Israel at the international level. Two weeks ago, Palestine had filed a complaint against Israel in the international court. President Abbas has also initiated international lobbying for Palestine to be awarded with the status of an independent country with Jerusalem as its capital.
The Palestinian leaders are visiting China, as well as the countries in Europe, Africa, the Gulf as well as those in Latin America for this purpose. On Tuesday, during the Chinese Vice-President Wang Qishan's visit to the West Bank, Palestinian Prime Minister, Hamdallah announced that Palestine was keen on increasing co-operation with China. 'Along with bilateral cooperation, China should also support Palestine on political issues. China should stand behind Palestine in its fight against Israel's encroachment on Palestinian land and against the United States support to these Israeli crimes at the international level,' demanded Hamdallah.
Meanwhile, China has avoided to respond to this Palestinian demand. But China has however, signed a free trade agreement with the Abbas administration in Palestine. China has claimed that this agreement will be beneficial for the Palestinian economy.