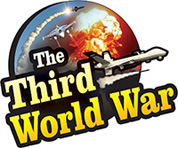 Jerusalem/Gaza: The tension in the Gaza Strip seems to have increased, following the killing of a Hamas commander by the Israeli security agencies. This is evident from the violence during the protests at the Gaza Strip border with Israel, on Friday. The Palestinian protestors started pelting stones at the Israeli security agencies. More than 100 protestors are claimed to have been injured in the retaliatory action by the Israeli security agencies.
Last month the Palestinian organisations had launched rocket and Balloon bomb attacks on a large scale, into Israel. Massive attacks were carried out, in retaliation, by Israel on the bases of Hamas and other terrorist organisations. The fishing by the Palestinian citizens, from Gaza, also had been stopped. But following mediation by Egypt, Israel countered the attacks and relaxed certain restrictions.
But the Israeli security agencies killed the Hamas commander Mahmood Ahmed Sabri Al-Adam during the protests, on last Friday. The Palestinian agencies claimed that this action was taken while Al-Adam was trying to stop the protestors. Israel had indicated inquiry into the incident. However, the Palestinian organisations have become very aggressive following the killing of the Hamas commander. The massive protests, violence and rocket attacks are incidents indicating the increasing aggressiveness.
More than 6,000 Palestinians participated in the protests on Friday. There was heavy stone-pelting by the protestors at the Israeli security agencies. Sources informed that the vehicles of the security agencies were also targeted at this time. More than 100 protestors have been injured in the retaliatory action by the Israeli agencies. There also were two rocket attacks following the stone-pelting.
Meanwhile, the Israeli agencies have decided to pull down 100 houses in the Wadi Al Hamas area in the West bank. Israel is claiming that these houses are too close to the barriers between Israel and the West Bank.