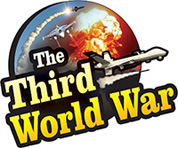 New York: Israel lashed out at the United Nations for being sympathetic towards the Palestinians, carrying out attacks in the Israeli border areas. The United Nations General Secretary, António Guterres suggested the deployment of the US peacekeeping force in the Gaza Strip to protect the Palestinians from the Israeli attacks. Incensed by this, Israel lashed out that the Palestinians needed to be protected not from Israel but from Hamas.
Two days ago, the Palestinians from Gaza Strip had held strong protests near the Israeli border. Two Palestinians were killed and more than 250 injured in this action taken by the Israeli military. Secretary-General Guterres had criticised the Israel military's action on the Palestinians. The Secretary-General expressed concern about the security of the Palestinians in the Gaza Strip and West Bank.
A 14-page report prepared by Secretary-General Guterres suggests four options for the security of the Palestinians. The options suggested by Guterres are, there should be deployment of the United Nations peacekeeping force along with the human rights workers to ensure safety of both the regions, the humanitarian aid supplied by the United Nations should be increased, and a committee should be formed to assess the safety of the Palestinians living near the Israeli border in West Bank.
Israel expressed strong displeasure over the report prepared by the Secretary-General. Israeli Ambassador Danny Danon criticised the proposal of deployment of the UN peacekeeping force in West Bank and Gaza Strip.
Palestinians need security from Hamas because their government is instigating them to protest against Israel and to carry out attacks against Israel. Terrorist organisation Hamas is using the Palestinian population as a shield to protect their terrorists, endangering the lives of the Palestinian people,' reminded Danon.
Therefore, instead of proposing hypothetical options for protection of the Palestinians from Israel, the United Nations should hold Hamas responsible for the woes of the Palestinians, retorted the Israeli Ambassador. At the same time, the problems of the Palestinians will only increase with the options suggested by the Secretary-General, warned Ambassador Danon. That the United Nations is being biased in taking a pro-Palestine stand, has been an allegation levelled by Israel as well as the United States, in the past. Meanwhile, meeting of the United Nations General Assembly is scheduled to be held in the next month and this issue will definitely feature in that meeting.