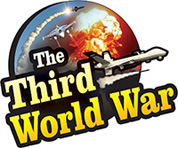 Geneva: 'The Nation-State Bill passed by the Israeli parliament is discriminatory against the original residents of East Jerusalem. This decision will raise the tension in this region.' criticised the UN human rights commission. The commission also lashed out at Israel's decision regarding the people in East Jerusalem.
Meanwhile, the United States has criticised the UN human rights commission of applying double Standards to Israel. Chief of the UN human rights commission, Zeid Ra'ad Al Hussein held Israel guilty in the matters of the Gaza Strip, West Bank and East Jerusalem. Zeid Ra'ad Al Hussein alleged that this decision violated rights of the Arab-Palestinians population in the West Bank and Gaza Strip. Although not directly, Hussein has taken the stance with his statement that the Arab-Palestinians are the original residents of this land.
Hussein also opposed the decision of legalising the Jewish constructions in West Bank and East Jerusalem under the Nation-State Bill. The Palestinian people had declared that East Jerusalem will be the capital of Palestine. Hussein also criticised that with the passing of this bill, the Israeli claim on East Jerusalem has become stronger. The repercussions of this decision by the Netanyahu government and Israeli parliament will be felt in the region in the near future, claimed Hussein.
Hussein blamed Israel for not adhering to the international rules. The Chief of the human rights commission expressed displeasure over Israel's actions in the Gaza Strip and West Bank. Hussein denounced Israel's actions against the Palestinians protesting near the Israeli border in the Gaza Strip. At the same time, Hussein criticised that the enquiry conducted by Israel regarding the protests is not as per the international criteria and rejected the Israeli report. Hussein also raised questions about the Israeli actions in the Gaza Strip and West Bank.
The Israeli parliament had passed the Nation-State Bill last week. This bill announcing Israel as a Jewish country, awarding special rights to the Jews in Israel and underlining that the Israeli land rightfully belonged to Jews was declared historic by the Israeli Prime Minister Benjamin Netanyahu. Palestinian President, Mahmood Abbas, Arab League and the United Nations had however, criticised this bill.