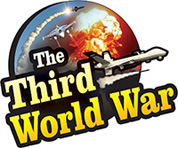 Jerusalem: Prince William of the United Kingdom has reached Israel and met President, Reuven Rivlin and Prime Minister, Benjamin Netanyahu. This being the first visit by a member of the British Royal Family to Israel, attention of the global media is focused on this visit. The United Kingdom had avoided supporting the United States' decision of moving the US embassy from Tel Aviv to Jerusalem. Against this background, this visit by Prince Williams becomes important.
Prince William reached Jordan on Sunday for his Gulf visit. At that time, he met the Jordanian crown Prince 'Al-Hussein Bin Abdullah'. After this, Prince William landed at the Ben Gurion airport in Tel Aviv, the financial capital of Israel on Sunday. Prince William visited the famous museum in Tel Aviv on reaching Israel.
Prime Minister, Benjamin Netanyahu welcomed Prince William's visit to Israel. This is the first time a British Royal is visiting Israel, since its independence in 1948, and that makes this visit by Prince William a historical one, said Prime Minister Netanyahu. This visit will strengthen the ties between the United Kingdom and Israel, claimed the Israeli Prime Minister.
Prince William discussed the developments in the Gulf during his meeting with President Rivlin. The Israeli President appealed to Prince William, who is travelling to West Bank, to carry a peace message from Israel. Prince William will be visiting Temple Mount and Western wall in Jerusalem, on Wednesday.
After this, Prince William will have a discussion meeting with Palestinian President Mahmoud Abbas in Ramallah city in the West Bank. There is a strong possibility that the Israel-Palestine peace talks and the Jerusalem issue will feature in the discussions between Prince William and Abbas.