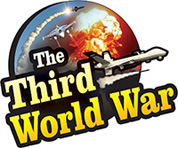 Ramallah: At a time when the dispute between Israel and Palestine is festering, the Palestinian leaders have started to adopt extreme positions. Palestine President Mahmood Abbas, considered to be moderate in comparison with the extremist group Hamas, is also turning aggressive. Indications are that this change in stand has come after the United States shifted its embassy to Jerusalem. President Abbas's religious advisor Mahmoud al-Habash said that the war with Israel is a part of the war of Islam against its enemies.
Habash is known as the religious advisor to President Mahmoud Abbas and the judge at the religious court in the West Bank. Al-Habash who holds a politically important post claimed that the Israel-Palestine conflict is no ordinary conflict. He was addressing a big gathering while delivering the weekly message. During the address, al-Habash claimed that the Palestine-Israel war is a part of the war of Islam against its enemies. This is a conflict between Islam and enemies of Islam, was the inciting statement made by al-Habash.
Mahmoud al-Habash showered criticism on Israel while making such controversial claims. Mahmoud al-Habash accused the Israeli culture to be devilish. Similarly, the conflict between Palestine and Israel is the fight between good and evil, said al-Habash. The fall of Israel has already begun, he added. These statements could elicit a strong reaction from Israel. Since the last few months the Palestinian leaders are talking about destroying Israel and are instigating their supporters to be prepared for the final war.
Hamas, the extremist Palestinian organisation was leading in the incitement for a war against Israel. It is Hamas who has turned the Palestinian youth against Israel and the protests started by Hamas on the Israeli border still continue. In this scenario, Palestinian President Mahmood Abbas from the West Bank also has started talking about finishing Israel. The international community has granted the official status to the Palestinian administration in the West bank. But President Abbas is vying to get Palestine recognised as an independent country.
Ever since the United States moved its embassy to Jerusalem, President Abbas, considered to be moderate, has started making aggressive statements and threatening war. His religious advisor has gone one step further to claim that the war against Israel is a holy war. This has caused a setback for the peace process by several steps and the statements of al-Habash suggest that the fearsome possibility of the Israel-Palestinian conflict may become a reality.