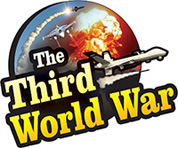 Jerusalem: The protests by the Palestinian groups against Israel have entered the fourth week and four people have been killed in the violence near the Israel border, during these protests. There are strong reactions in the United Nations about the Israeli action against the protesters and the Palestinian Ambassador has demanded an inquiry into the Israeli action. On the other hand, Israel has carried out 6 airstrikes on the Gaza Strip and has demonstrated that it will not pay heed to any pressures.
The Palestinian terrorist organisation Hamas too, had given a call for protests against Israel at the beginning of April. Accordingly, the Palestinian protests have continued for the last four weeks. The Hamas leaders have threatened to continue the protests till Jerusalem is acquired. The Israeli army machinery has started harsh action against the protesters pointing out that they pose a threat to the Israeli border.
The Israeli agencies acted against the protestors on Friday killing four Palestinian protesters including a child. The Palestinian groups have claimed that 800 people have been injured in the action. Hamas has already declared that the protests will continue till the 15th of May.
While action against the protestors continues on the border, Israel has carried out airstrikes at six locations in the Gaza Strip. A port in Gaza was the site of one of the strikes and two ships have been damaged in this attack. The Israel army has claimed that the concerned attacks were carried out to prevent the possible terrorist attacks.
There are severe reactions from the United Nations regarding the continuing Israeli action. The Palestinian Ambassador appealed for an inquiry into the Israeli attacks, on Friday.
The Palestinian protests near the Israeli border have entered the fourth week. The United Nations Special envoy for the Gulf, Nicolai Mlodinow, warned that if this political issue is not resolved soon, a war could spark off between Israel and the Gaza Strip. Moreover, the US Ambassador has alleged that Hamas is using children in these demonstrations.