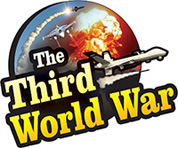 Athens: The discontent against the immigrants in Greece, which is considered to be the gateway for the immigrants to Europe is intensifying. More than 1,000 parents on the Chios Island in Greece have refused to send their children to schools to study with the immigrants' children. The Chios residents have also said that the government has completely failed to address the immigrant issue and have demanded that it should not thrust the burden onto the citizens of the country.
Despite various agreements and measures taken by the European Union there is no reduction in the immigrant influx in the European countries. The resistance from almost all the European countries for accepting immigrants is intensifying by the day. The repercussions of the discontent about the immigrants were clearly evident in the elections held in Europe over the last one year. Therefore, the countries which were welcoming immigrants at one point of time have also started speaking about expelling and keeping the immigrants out of Europe.
Against this background, the development in Chios becomes significant. Thousands of immigrants have entered Chios over the last few years and this is putting an enormous strain on the local systems. Although the voluntary organisations have provided facilities to the immigrants but they are proving grossly insufficient. In view of this, instructions have been issued to accommodate the children from the schools run by the voluntary organisations, into the schools run by the local administration.
This decision being taken without consulting the local population has elicited severe reactions and 1,130 parents have questioned the local administration through an open letter. The letter accuses the local administration of being unable to fulfil the promises given to the immigrants and holding the local citizens at ransom. The parents have demanded that separate schools should be built for the children of the immigrants instead of accommodating them in the local schools. The letter also warns that the local administration and the education department must consider the demand made through the letter.
It has been observed that the immigrants, instead of respecting the local values and culture, stress on their own religious and cultural values and try to impose them on the locals. This is having serious effects on the European community and aggressive tones about the values and society being destroyed can be heard.