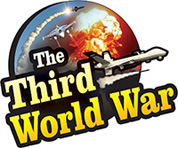 Istanbul/Washington/Riyadh: The pressure on the Saudi government is increasing over the issue of Jamal Khashoggi, a leading Saudi journalist and a column writer in the US media. US President Donald Trump had discussions with Saudi King Salman and has decided to send Secretary of State, Mike Pompeo to Saudi. At the same time, the United Kingdom, France and Germany through their joint declaration have demanded Saudi to reveal the details about the matter.
Journalist Jamal Khashoggi, who visited the Saudi consulate at Istanbul in Turkey, has disappeared. People close to Khashoggi and the Turkish agencies have alleged that Khashoggi has been killed by the Saudi government. The analysts in Saudi and Gulf have claimed that Khashoggi lost his life for criticising the Saudi supremo, King Salman and Saudi Crown Prince, Mohammed Bin Salman. But Saudi has dismissed all these allegations and claims.
Khashoggi was a regular columnist for the daily 'The Washington Post' and was residing in the United States for nearly a year. Thus, the disappearance of Khashoggi created quite a stir in the United States and the media as well as the political leaders are pursuing the matter. There are also strong efforts being made to pressurise President Trump over the matter. The US President is being targeted on the background of the close ties that he has created with the Saudi royal family and his relations with the Saudi Crown Prince Mohammed Bin Salman.
On Sunday, during an interview, Trump assured that he was in constant touch with Saudi over the Khashoggi matter. At the same time, President Trump warned that if Saudi does not trace and reveal the information about Khashoggi, sanctions would be imposed against Saudi. However, he also pointed out that sanctions against Saudi may have an adverse effect on the United States as well. President Trump announced through a tweet on Monday that he had a discussion with Saudi King Salman about the Khashoggi issue.
President Trump said in his tweet that the Saudi King had assured him that Saudi government had nothing to do with Khashoggi's disappearance. At the same time, President Trump said that the Saudi King also clarified that the Saudi government is cooperating with Turkey in the investigation. Trump announced that Secretary of State, Mike Pompeo will be travelling to Saudi to get all the information about the Khashoggi issue.
The European countries have taken an aggressive stand on the Khashoggi issue, and have demanded through a joint declaration that the Saudi government should carry out an impartial inquiry in the matter to expose the truth.
Indications are that the Khashoggi matter will lead to tension between Saudi and the western countries. Leading industrialists and political leaders informed of boycotting an important conference to be held in the Saudi capital of Riyadh. These mainly include heads of the US companies like JP Morgan, Ford, Uber and Bloomberg. Sources have indicated that leaders from Europe shall also abstain from attending the conference.