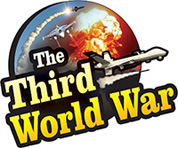 Washington/Ramallah: The United States has declared to move its consulate to Jerusalem, the capital of Israel. This announcement has received aferocious responsefrom Palestine. The decision of the United States is nothing but a ploy for Israel's expansion, alleges senior Palestinian leader, Saeb Erekat.
US Secretary of State, Mike Pompeo, who had returned from the Middle East tour, made a significant announcement regarding the US consulate located in Palestine. "The United States will merge its consulate general, in the West Jerusalem, with its new embassy in Israel into a single diplomatic mission in Jerusalem," said Secretary Pompeo. He further clarified that the move does not signal a change of U.S. policy on Jerusalem, the West Bank or the Gaza Strip. However, the efficiency and effectiveness of the operations will improve as it will be centralized, claimed Pompeo.
"The Trump administration has strived hard to end the Israeli-Palestinian negotiations with a positive outcome. The US, is thus, ready to hold talks with Palestinians and its leaders and plans to increase the co-operation with it," said Pompeo. At the same time, US Secretary of State, Mike Pompeo, also assured that the US is committed towards the two-state solution. However, the Palestinian leader strongly criticized the announcement.
"The decision evidently shows that the Trump administration is working with Netanyahu's government in Israel to impose a 'Greater Israel' rather back a two-state solution," alleged Palestinian leader Saeb Erekat, Chief negotiator between Israel and Palestine in the peace process.He criticizedthat the Trump administration has been endorsing Israeli narrative, including on Jerusalem, refugees and settlements in the West Bank. The US is turning a blind eye to the crimes committed by Israel in the West Bank and Gaza Strip. Palestinians will not hold back now and will reply soon," warned the Palestinian leader.
Meanwhile, the Abbas administration in Palestine in the West Bank had been warning of launching an offensive against Israel over the last few weeks. The religious figure in the Palestinian Authority and the closest to Palestinian Authority leader, Mahmoud Abbas has openly declared that the time to wage war against Israel had come. After that, Erekat has also warned Israel of retaliation.