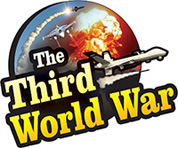 London/Tehran: "If the United Kingdom does not free the Iranian oil tanker, it becomes our duty to seize British tanker, passing through the Persian Gulf," threatened Iranian Revolutionary Guards two weeks ago. Iran materialised the threat by seizing a British oil tanker named 'Stena Impero'. The United Kingdom has reacted sharply to the threat, and the British Foreign Minister warned that Iran is taking a dangerous path. US President Donald Trump retorted that Iran is only a troublemaker country.
On Friday, Iranian Revolutionary Guards seized the British tanker Stena Impero, while it was on its way to Saudi Arabia, through the Persian Gulf. The ship was made to sail into Iranian marine limits, with the help of four ships and one helicopter. Iran has said in its reaction that the concerned tanker was seized as it dashed against an Iranian ship and did not reply to any communication. The British tanker with 23 crew members on it has been taken to the Bandar Abbas port. They include citizens of India, Latvia and the Philippines.
The United Kingdom has reacted very strongly to this action. British Foreign Minister Jeremy Hunt reprimanded Iran saying, "If Iran does not close the issue by releasing the tanker, it will have to face serious consequences. Currently, we are thinking of political options and not military options. But Iranian behaviour has become illegal and destabilising after the Gibraltar incident and shows signs that Iran is taking a very dangerous path." Following the United Kingdom, even the United States has lashed out at Iran, and President Trump said that the incident goes to show that Iran has become a country that is only troubling the world.
Two weeks ago, the British navy seized Iranian oil tanker carrying oil to Syria. The United Kingdom took this action under the pretext that Iran was supplying oil to Syria, violating the sanctions imposed by the European Union. Iran also had threatened that it would seize a British tanker passing through the Persian Gulf. However, the first attempt to capture a British tanker was foiled by the United Kingdom.
After this incident, the United Kingdom has dispatched two warships and a unit of marines, to the Persian Gulf. Even so, the seizure of British tanker by Iran causes upheaval.