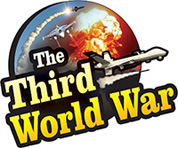 London: British Foreign Minister Jeremy Hunt indicated that the United Kingdom would participate if the United States initiates a military action against Iran. Hunt made this statement against the background of US president Trump withdrawing the orders for an attack on Iran and ordering a cyberattack, at the same time. The British Prime Minister also reminded that the United States was the strongest ally of the United Kingdom.
The situation, in the Gulf, has become very volatile after the Iranian attack on the US drone. Countries like Russia and China are allying Iran and asking the United States to exhibit restraint. Whereas, the European countries are making decisive efforts to save the Iran nuclear deal. Against this background, it has been revealed that the Saudi Foreign Minister visited the United Kingdom for lobbying against Iran. Following this, the British Foreign Minister visited Iran, but the details of this visit have not been published.
But British Foreign Minister Hunt's statement, following the Iran visit, that the United Kingdom will participate in military action against Iran, becomes significant. The British Foreign Minister clarified 'Iran should stop its destabilising activities in the Gulf. Attacks on the oil tankers are disturbing. We are in constant touch with the United States regarding the situation in the Gulf.' Hunt also clarified that 'case by case' decisions will be taken, regarding supporting the United States in its military action.
The United States has deployed an aircraft carrier and an additional 1,000 soldiers in the marine region, near Iran. At the same time, all the US bases in the Gulf have been put on high alert.