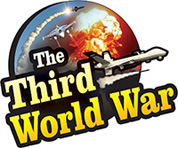 London: Dominic Raab, the new British Foreign Minister reprimanded Iran saying, "If Iran wants to relieve itself from a dark future, it should abide by the international laws and release the British oil tanker, unconditionally. The United Kingdom will not entertain any exchange for the release.'
On July 11, the British marines' unit seized the Iranian tanker 'Grace 1', sailing through the Gulf of Gibraltar. The United Kingdom took this action under the pretext that Iran was supplying oil to the Assad government in Syria, violating the rules of the European Union. After this British action, the Iranian Revolutionary Guards, hijacked the British tanker Stena Impero and have kept it under captivity in the port of Hormuz. Iran blamed that the British ship violated its marine limits.
Last week, Iran had expressed willingness to release the Stena Impero oil tanker. Iran proposed that the United Kingdom should apologise to Iran and release Grace 1 tanker and also should compensate Iran for the losses. If this happens, Iran will release the Stena Impero. But the British Foreign Minister Dominic Raab tore the Iranian proposal apart. He dismissed the Iranian proposal saying that the United Kingdom will not give any compensation to Iran.
While talking to a news channel, Foreign Minister Raab said, 'The hijacking of the British tanker by Iran does not fall in the give and take category. This is question of international rules and the United Kingdom will not tolerate any violation of the rules.' Following that the British Foreign Minister also issued a stern warning to Iran.
Foreign Minister Raab warned that if Iran wants to come out of the darkness and wants the international community to accept them, they have to learn to be a part of the international community abiding by the international rules. Within the framework of these international rules, Iran should release the British oil tanker.'
Meanwhile, the United Kingdom has said that the Iranian threat to the British commercial ships sailing through the Persian Gulf has increased. The British media reported additional military deployments in the region to safeguard the British interests.