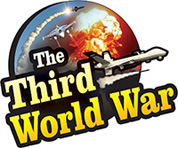 Paris: The United Kingdom and France have criticised that Iran has violated a United Nations regulation by testing a medium-range missile. The United States had produced evidence of Iranian missile testing and arms smuggling, only two days ago. The United States had also appealed to the European nations to support the sanctions against Iran, and this was the reaction received from the United Kingdom and France. A meeting of the United Nations Security Council has been convened to discuss the Iranian missile issue.
Iran has tested ballistic missiles in the last few months. While justifying its action, Iran has also announced that it will continue with the manufacture and testing of missiles. The United States had imposed sanctions against Iran objecting to these missile tests. At the same time, the United States had appealed that the European countries and the United Nations should intensify the sanctions against Iran.
Moreover, two days ago, Hook, the US special representative for Iran, had exposed the arms consignment sent by Iran for the Hezbollah and the Houthi rebels, before the media. The United Kingdom and France have criticised Iran, taking cognisance of the allegations and the proofs produced by the United States.
They have said that Iran has disregarded the United Nations obligation by the testing missile. The meeting of the Foreign Ministers of the permanent members of the UN Security Council is scheduled to be held in the next few hours to discuss this Iranian issue.