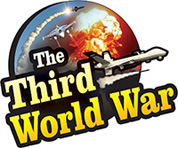 London/Tehran: The United Kingdom has taken the Iranian aggression seriously after foiling an Iranian attempt to detain a British oil tanker three days ago. The United Kingdom has declared a 'state of alert', for all of its ships passing through the Persian Gulf and has dispatched one more warship to the Persian Gulf for its security. Also, the British sources have informed that the HMS Duncan, which is currently stationed in the Black Sea, would reach the Persian Gulf in a matter of days.
The relations between the United Kingdom and Iran have excessively soured after the UK action on the Iranian oil tanker in the Strait of Gibraltar last week. Iran had threatened to avenge the UK move, and the foiled attempt to attack the British boat in the Persian Gulf was a part of the same effort. Despite the failure, the Revolutionary Guards issued a statement saying that if the orders had been issued to storm the UK or any other state's oil tanker, they wouldn't cause a delay in following the command.
Therefore, the risk to UK ships from being targeted by Iran soon has increased once again. Taking cognisance of the threat, the British government has accelerated moves in the region. The threat to the UK vessels passing through the Persian Gulf has been ordered to be set at a critical level. It means that the UK ships could come under an attack, at any time. Therefore, the security of the vessels has become a prime concern.
Thus, another UK warship, the HMS Duncan is being deployed in the Persian Gulf. Currently, the battleship is participating in an exercise in the Black Sea and has been ordered to move to the Persian Gulf. As per the British sources, the warship would be deployed in the Persian Gulf by next week. Currently, the UK destroyer, HMS Montrose is deployed in the region.
Over and above this, in May the United Kingdom had dispatched the special forces of its naval marines to the Persian Gulf. The Merlin helicopters have also been deployed to assist the marines, and they have been kept in a state of readiness, at a base in Oman.