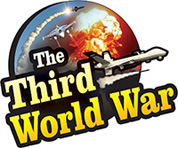 Tehran: The Iranian Revolutionary Guards (IRGC) announced the seizure of one more foreign oil tanker. IRGC clarified that action was taken as the concerned tanker was smuggling oil to one of the Arab countries. Tension has already been created in this region, after the seizure of a British tanker by Iran, a few weeks ago.
IRGC that leads the Iranian navy carried out this action on Wednesday. The information regarding the action taken by the IRGC to seize this tanker smuggling oil was revealed on Sunday, after keeping it under wraps for four days. But the name and other details of the tanker were not disclosed. Ramezan Zirahi, commander of the IRGC, said that there is 700,000 litres of oil in the tanker and all the seven crew member onboard the tanker has been arrested.
IRGC has hidden the name of the Arab country, to which the oil was being smuggled. The tanker was sent to Bushehr port after the seizure. The oil from the tanker has been added to the oil stock of the Iran government's company, National Oil Products Distribution. Commander Zirahi said that this action falls within the framework of the Iranian laws.
However, the Gulf media have been criticizing that seizure of a foreign oil tanker and the oil stock, from international waters is a violation of the international laws. This is the second big action taken by Iran, against foreign oil tankers, in the international waters, in the last month. Before this, on 17th of July, IRGC seized the British tanker Stena Impero, sailing through the Persian Gulf.
Iran had accused that the British tanker was seized, as the tanker entered Iranian waters. Iran also announced that this action was in retaliation of the seizure of the Iranian tanker, by the British marines' unit, in the Gulf of Gibraltar. IRGC had threatened to continue taking action against the tankers passing through the Persian Gulf if the Iranian boat was not released. It is for this that Iran had proposed exchange to the United Kingdom. But the United Kingdom dismissed the Iranian proposal saying that the British action on the Iranian tanker was within the framework of the international rules. The United Kingdom had reprimanded that the exchange with Iran was not possible. At the same time, the United Kingdom has deployed additional warships and soldiers in the Persian Gulf.
Meanwhile, US Secretary of state Mike Pompeo said that the US proposal to form a front against the Iranian aggression in the Persian Gulf has been receiving good support from the other countries. Pompeo said that Australia is seriously considering deployment of destroyers in the Persian Gulf.