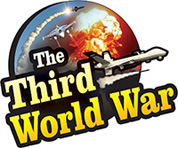 Moscow: US President Donald Trump had announced the withdrawal of the US military from Syria. But while withdrawing its troop, the United States has been deploying Mercenaries, meaning contracted soldiers, instead. The Russian foreign ministry alleged that the United States had deployed nearly three to four thousand mercenaries in Syria.
In the beginning of this year, President Trump had ordered the withdrawal of the US soldiers from Syria. President Trump announced withdrawal by saying that the objective of military deployment in Syria was achieved. The US President had announced that barring 400 troops, necessary to safeguard the US interests, and all the other soldiers will be withdrawn from Syria.
Turkey had welcomed this decision of the United States. While few had expressed surprise, few former military officials had expressed displeasure over this withdrawal. These military officials had expressed a concern that the United States will have to face severe consequences of this military withdrawal. US analysts had also warned that the security of the Kurds and the other US supporter groups would be compromised.
However, while talking to the media, the Russian foreign ministry spokeswoman Maria Zakharova said that the United States has been deploying mercenaries in Syria. Nevertheless, the United States is replacing its own soldiers with mercenaries in the northern part of Syria. Zakharova said that 4,000 mercenaries, in all, are expected to be deployed, and 540 were deployed in June. Zakharova also said that these mercenaries travel in groups of 12 to 16 in cars and therefore their deployment was not noted so far.
Zakharova claimed that these mercenaries had been handed over the task of training the rebel groups and ensuring the security of the oil bases. A reaction is expected from the United States over the Russian allegations. Before this, during the Iraq war, the United States had deployed mercenaries from the infamous Blackwater mercenary company.
It is preferred to deploy mercenaries, instead of the country's soldiers as it reduces the burden on the country's economy and even to avoid casualties. A few months ago, photographs and reports of even Russia deploying mercenaries were published. As per information United Arab Emirates, in the conflict against the Houthi rebels in Yemen, have deployed mercenaries from a Columbian company.
US President Donald Trump has announced withdrawal from the conflict in Afghanistan. Following this withdrawal, it was reported that the responsibility of security of the US interests in Afghanistan had been handed over to the well-known mercenary company Blackwater, now known as Xe security, owned by Eric Prince.