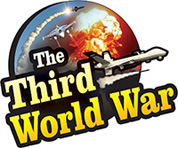 Tehran: Iran has claimed that they are capable of preventing any cyber-attacks like 'Stuxnet' that had sabotaged the components of the Iranian nuclear program in 2010. The country has currently elevated their cyber defence system, and thus, in future, it would be impossible to inflict any cyber-assaults on Iran, Iran's Communications Minister Mohammad-Javad Azari Jahromi asserted.
Nine years back, Iran's nuclear site 'Natanz' had experienced the biggest-ever cyber-attack. During the attack, the centrifuges, used to enrich uranium in a nuclear facility faced a big blow. Likewise, the information related to the nuclear program stored in computers was erased during the attack. Iran had then blamed Israel for initiating the attack with the sole intention of reducing the pace of their nuclear program.
Due to the lessons learnt through the attacks, Iran can now stop and undo the damage caused by Stuxnet-like cyber-attacks, claimed the Communications Minister of Iran. Furthermore, he also stated that now Iran has built an extensive and robust security firewall to protect the nuclear program.