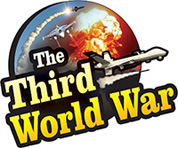 Tehran: After supreme religious leaders in Iran- Ayatollah Khamenei and President Rouhani, Kahatami, the next-in-line religious leader in Iran has provoked the United States for war. 'If the United States declares war against Iran, then Iran will target Israel and its allies,' warned Ahmad Khatami.
Khatami lashed out at the United States, while addressing his supporters who had gathered at a function in Tehran. Two weeks ago, US President Trump had proposed talks with Iran. But Khatami said that talks with the United States is no more a possibility.
'The United States says that you have to listen to what we say. This stance of the United States amounts to dictatorship and not negotiations, and the Iranian people will stand firmly against this dictatorship,' claimed Khatami. Khatami followed the criticism with an accusation that the United States was preparing to attack Iran.
'But the United States is aware that if it attacks Iran, it will have to pay dearly for it. If Iran suffers even a minimal loss, we will target the United States and Israel, its ally in the Gulf,' warned Khatami. Israel has been accusing that Iran can attack Israel through the pro-Iranian terrorist organisations operational in the neighbouring countries of Israel.
Meanwhile, since the last few days, the Iranian religious, political and military officials are provoking the United States and Israel for a war. Iran will target Israel through its agents in Syria, Lebanon and the Gaza Strip, claim the Israeli military analysts.
The United States has reserved military action against Iran as the last option, and currently has prioritised the economic sanctions. But the US President and the US Secretary for Defence have consistently said that the option of military action would always remain open. Therefore, it seems that the United States is not willing to reduce the military pressure on Iran.