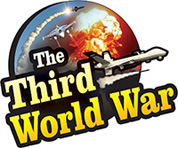 Tehran: Iran's supreme religious leader Ayatollah Khamenei threatened, 'The time for 'Hit and Run' is over. Iran henceforth, will not tolerate attacks on Iranian interests in Syria. There will be retaliation, ten times that of the attack.' Similarly, Iran's highest leaders also claimed that the United States will be completely defeated if they challenge Iran.
This severe reaction from the Iranian supreme religious leader has come after the air strike on the Iranian military base in Syria that took place two days ago. Iran has denied any attack on its base in Syria. Khamenei also did not make a direct mention of the attack while threatening the United States and Israel. However, by mentioning the Iranian interests, Khamenei has drawn attention to these attacks on the Iranian base in Syria, claim western analysts.
The Iranian leaders have, even previously, threatened the western allies over the air strikes in Syria. But, the tone of the Iranian threats is becoming more furious after the attacks on the Iranian military bases in Syria increased. Amos Yadlin, the former Israeli Intelligence Chief had predicted a possibility of an Iranian retaliation against these attacks in Syria. The former Chief had said that the United States and Israel should take the Iranian threats seriously.
Israel closes its airspace near the Syrian border
Jerusalem: Israel has closed the airspace near the Syrian border in anticipation of the Iranian retaliation against the attacks on the Iranian bases in Syria, informed local media.
The Israeli agencies have not revealed any details about this closure. The local media have claimed that a no-fly zone has been declared even for the passenger airliners in this airspace.