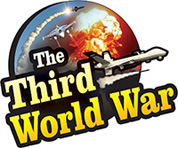 Moscow: Iran had threatened to stop all of the oil movement, through the Strait of Hormuz if the United States attempted to stop the Iranian exports through sanctions. But Iran's decision to close this marine route important for oil movement, is being bitterly opposed by the Arab League, announced the Ambassador of the Arab League to Russia. The international analysts have said that this unity of the Arab league is a warning for Iran.
'The Arab League is clearly opposing the Iranian decision to block the freight movement in the Persian Gulf and Iran's interference in the regional developments. Iran should not interfere in the functioning of the Arabic Countries' sternly expressed Ambassador of the Arab League to Russia, Jaber Habib Jaber, to reprimand Iran. Ambassador Jaber lashed out at Iran saying that Iran should not try to stop the oil exports of the Arabic countries. Jaber did not specify as to what action will the Arab League take, in case Iran went ahead executing the threat.
The export of oil from Saudi Arabia, United Arab Emirates, Kuwait and Qatar pass through the Persian Gulf. 17.4 million barrels of crude passes through this Gulf every day. The oil exported through the Persian Gulf goes to the United States, Europe, Asia-Pacific region and beyond. A third of the entire oil exports pass through this sector. Therefore, concerns about the oil prices being adversely affected, if this sector is blocked, are being expressed.
Iran organised a huge war exercise 10 days before the United States announced the fresh sanctions. Iran had also issued a threat to gain control over the Strait of Hormuz and cease the oil movement through the Persian Gulf, if the United States tried to throttle Iran with the new sanctions.
The Iranian threat affected the oil rates in the international market. Against this background, the Arab League seems to have warned Iran not to shut the concerned marine sector.