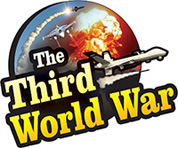 Tehran/Washington: 'The Iranian defence forces are prepared to protect the Iranian oil tankers, as they were previously', asserted the officials from the Iranian defence forces. Therefore, the Iranian oil tankers can take any marine route they wish, without any fears.' Only last week, the United States had warned of action against the Iranian oil tankers. Iran's claims seem to be in response to the US warning.
In the first week of November, the United States announced stringent sanctions targeting the Iranian oil exports. Nevertheless, Russia, China, Europe and a few Asian countries have decided to continue the purchase of Iranian oil. Iran has resorted to many deceptive methods such as shutting off the transponders on the ships to be able to continue with its oil exports. Therefore, the United States, adopting a more aggressive stance has said that the countries importing the Iranian oil would have to face dire consequences and warned them.
The Iranian military officials claimed that heavy security arrangements had been made for the safety of the Iranian oil tankers, in the wake of the US threat. Rear Admiral Mahmoud Mousavi asserted, 'Blocking any freight movement and trade through the international waters would violate the international laws. Such obstructions will not be acceptable under any circumstances. The Iranian defence forces have the right capabilities to guard Iranian interests anywhere in the world.'
At this time, Mousavi pointed out that Iran has been receiving similar threats for the last four decades, but Iran has carried on with its trade successfully despite it. He also claimed that the Iranian defence forces would ensure that all the freight routes would remain open for the Iranian oil tankers.
The Iranian defence forces have adopted a very aggressive stance against the US-imposed sanctions that target the Iranian oil exports. 'If the Iranian oil is not transported to other nations, we will not allow oil transport for other countries as well, and we have the courage to make the threat a reality,' warned the Iranian Quds force chief, General Qassem Soleimani.
Whereas, Major General Mohammad Hussein Bagheri, the chief of Iranian military threatened to block all the oil movement in the Strait of Hormuz if the Iranian oil export were blocked. Meanwhile, the US sanctions have begun to apparently affect the Iranian economy, and the economic crisis in the country is only deepening, claim the Iranian analysts. The Iranian shipping companies have reportedly demanded an increase in the insurance from the Rouhani government for the safety of their ships.