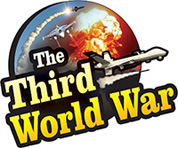 Washington/Beijing: There is a marked increase in cyberattacks on the government agencies and big companies in the United States and it has been exposed that Iran and China are behind the attacks. The US National Security Agency, as well as private cybersecurity companies, have issued this warning. The trade war initiated with China and the US withdrawal from the Iran nuclear deal is being sighted as the reasons behind these attacks.
Four years ago, during former President Obama's tenure, a cybersecurity agreement had been signed between the United States and China. The agreement had taken cognisance of the cyberattacks originating from China and had a provision to take action against it. It was claimed that there was a reduction in the number of Chinese cyberattacks, following the agreement. But the agreement is considered to be over, because of the consistent anti-China stance of President Trump and the threat of the trade war.
The number of Chinese cyberattacks has increased once again, and the new attacks have targeted big companies like General Electric Aviation, Boing, T-Mobile. Sensitive and confidential information has been stolen from these companies. But the concerned companies refused to give any official reaction. Former officials and experts have informed that the Chinese cyberattacks are an effort to target the US industrial sector.
Previously, the Chinese military was involved in the cyberattacks. But now, it is being revealed that the new attacks are being perpetrated by the Chinese intelligence agency 'Ministry of State Security'. The US officials said that at the same time, the hackers and groups are succeeding in concealing their identity.
There is an increase in the Iranian cyberattacks, following China. These attacks targeting mainly the telecom companies and networks of the government undertakings have increased over the last year. Cyber Eye, a company, working in the cybersecurity sector gave this information.
Iranian hackers are using more advanced technology, and the routing system is being targeted. A few days ago, US legal department had accused a former US air force official of assisting Iran for cyberattacks.
Last year, Cloud Hopper, a group of hackers associated with the Chinese government was found to be carrying out attacks on the companies in the technology sector. The US interior security department had alerted that the threat of these attacks will continue even in the future.