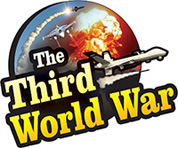 Washington: Nikki Haley, the former US Ambassador to the United Nations (UN), warned that 'The Communist regime in China is trying to establish complete control over Hong Kong. The government can stoop to any level and act against the people of Hong Kong to achieve this. Such a scenario may leave long-lasting effects on Asia and the regions beyond it. Furthermore, China's action would be a threat to the US' Asian allies.'
While speaking to the leading US news channel 'Fox News', Haley expressed concerns over the situation in Hong Kong. The people of Hong Kong have taken to the streets for their rights and are demanding democracy. "The Hong Kong protests were peaceful so far. However, the Hong Kong police's use of live fire and tear gas since the last few days has aggravated the situation, Haley criticised.
At the same time, Haley drew attention to the history of Hong Kong. Hong Kong is as big as the US New York City. The city-state is listed in the top financial centres of the world. Also, till the year 1997, Hong Kong was a British colony. As per the previously signed agreement, the United Kingdom handed Hong Kong over to China. However, while handing over Hong Kong, the United Kingdom had laid down the condition of preserving democracy in Hong Kong, which the city had followed for 50 years.
China did not touch the Hong Kong democracy in the first few years. Nevertheless, the Chinese government has begun to trample upon the democracy in Hong Kong for the last few years. If the Chinese regime succeeds in its effort, it will become a significant threat for the Asian countries, Haley warned.
Haley blamed the policies of Chinese President Xi Jinping for the current situation in Hong Kong. She claimed that the Jinping regime was trying to gain control over the people, economy and culture in China. Therefore, gaining complete control over Hong Kong had become a necessity for it, Haley added.
"The protests in Hong Kong are by far the biggest anti-government protests in the history of China. The Chinese government will be left with only two options if the protests continue. The first would be, allowing democracy to remain in Hong Kong for the next 28 years. Otherwise, option two would include crushing the demonstrations in Hong Kong to establish the communist rule there. If we take a look at President Jinping's history, he will choose the second option, Haley said.
Albeit, it would encourage the expansionist ambitions of China and threaten the security of other countries in Asia. China's policy would prove to be a threat to the US' Asian allies, Haley underscored.