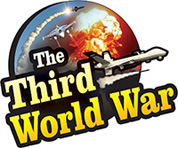 Brussels: "If the 2017 cyber-attack on the NHS hospitals in the United Kingdom repeats, all the NATO member countries will join the cyberwar," declared Secretary General of NATO, Jens Stoltenberg. Stoltenberg warned that NATO would invoke Article 5 for this. As per Article 5, if any NATO member country is attacked, it is considered an attack against NATO and the organisation declares war against the attacker.
In his article written for the British magazine 'Prospect', Stoltenberg had announced that military organisation of the United States and allies were prepared to face a war of any kind. "We have designated cyber-space a domain in which Nato will operate and defend itself as effectively as it does in the air, on land, and at sea. However, NATO will have to face more severe challenges in the future," he reiterated.
The NATO chief claimed that cyber-attacks could pose a serious challenge, in front of the member countries. Stoltenberg drew attention to the cyber-attack on the British hospitals that occurred two years ago to substantiate. Significant attacks were carried out on the NHS hospitals in the United Kingdom, in 2017, with the Wannacry ransomware. In this cyberattack, the Microsoft Windows operating system, in these hospitals, was rendered defunct. As a result, scheduled surgeries had to be postponed. This adversely affected the health of the patients.
The United States and the United Kingdom had held North Korea responsible for this cyber-attack. They also demanded retaliation from NATO against this cyber-attack. But Stoltenberg announced that in case of any cyber-attack on a NATO member country, in the future, Article 5 will be invoked.
NATO had invoked Article 5 after the 9/11 terrorist attack in the United States. Stoltenberg reminded that other members of the NATO had joined the war against terror, declared by the United States, in Afghanistan and Iraq.
Thus, cyber-attacks on any NATO members will not be ignored, henceforth, the NATO chief clarified. It is claimed that NATO has established an independent cyber command to retaliate against cyber-attacks. Although the NATO chief has not directly mentioned any names, he is issuing a warning to the adversaries, Russia and China.