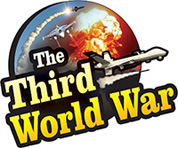 Jerusalem: In the last few days, Israeli Prime Minister Benjamin has hit back sharply at Iran, who has called for the annihilation of Israel. "Iran is working on several fronts to carry out deadly attacks against the state of Israel. Israel will continue to defend its security, by all means, necessary," said Prime Minister Netanyahu while speaking about 'Israel's preparedness. At the same time, he said that the tension in the Gulf has been escalating because of the aggression of Iran and its affiliated groups against Israel, appealing to the international community to support Israel to counter it.
Israeli Prime Minister Netanyahu presented the Iranian activities before the international community through a video. The Israeli Prime Minister appealed, "Iran has opened a significant front to carry out attacks in Israel. The international community should take an expeditious action to stop these Iranian attacks on Israel." The Israeli Prime Minister asserted that Israel is not dependent on the international help to defend itself and is capable of defending itself. Prime Minister Netanyahu also warned that Lebanon and Hezbollah, desiring to annihilate Israel, should be careful, henceforth.
Hezbollah expanding in Iraq and Syria along with Lebanon, Hamas and Islamic Jihad from the Gaza Strip and the Iranian military will attack Israel simultaneously, is the threat given to Israel. But the Israel military officials have already forewarned the government of this possibility. Prime Minister Netanyahu also has said that Israel is prepared to fight a war on multiple fronts. Therefore, while retaliating against the enemy attacks, Israel is also taking action to eliminate the potential attacks on Israel. US Vice President Mike Pence has already announced the support of the United States, to Israel, with his statement that Israel has a right to defend itself.