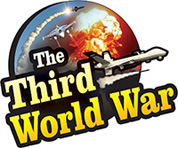 London: Iran has threatened to avenge the killing of General Qassem Soleiman, who was killed in a US drone attack. The threat from Iran and its affiliated groups in the Middle East to the US as well as its allies continues to increase. Against this background, the United Kingdom has dispatched two warships and a unit of 50 soldiers from the Special Forces for the Persian Gulf. Moreover, the United Kingdom has permitted these soldiers to act in the event of war.
British Defence Minister Ben Wallace has despatched two warships namely HMS Montrose and HMS Defender to the Strait of Hormuz. It is claimed that special orders have been issued to these warships equipped with anti-aircraft and anti-submarine missiles. The British nuclear submarine equipped with Tomahawk missiles has already been deployed in the Persian Gulf region. These warships have been ordered to take all the actions necessary for safe passage of British oil tankers and freight vessels.
Nevertheless, 50 soldiers from the Special Air Services (SAS) have been dispatched to Iraq to ensure the security of the British soldiers, officials and employees in the embassy, and citizens present there. There are more than 400 British soldiers in Iraq. British sources, while talking to the media informed, 'We have a plan A and a plan B and a 'break the glass' plan if it all kicks off. Our forces in the region have been told to reorientate towards force protection.'
As per information revealed, Iran and its affiliated groups have 35 locations in the Middle East on their target. It is said that the British military base and embassy are included in the target list.
Meanwhile, the United Kingdom welcomed the US action to kill General Qassem Soleimani, the second most important military official in Iran. The British media claim that the United States has eliminated a big terrorist leader. Soleimani had a hand in the attacks on the British military base and the soldiers in Iraq. It is said that 12 years ago, the British military had had an opportunity to kill Soleimani. However, as the then British Foreign Minister David Miliband refused to take a decision, he was saved, criticizes British media.
The British media have welcomed the courageous decision taken by the United States regarding Soleimani whereas, some analysts have warned of terrible repercussions of this decision.