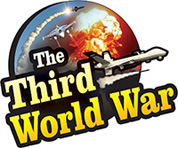 Tehran: – Quds Force Chief, General Ismail Ghani threatened, 'The enemies of Iran understand only the military language and not the language of discussions. They will be retaliated against, in the same language. Supporters of Soleimani around the world are eagerly waiting to avenge his killing. The people guilty of killing Soleimani will soon face the consequences.' Whereas, Major General Hossein Salami, Chief of the Revolutionary Guards warned 'Henceforth, the killers of martyr Soleimani should be careful.'
Functions were organised, in various cities of Iran, to pay homage to General Qassem Soleimani, who was killed by the United States in an airstrike. Quds Force chief General Ghani threatened the United States without naming it. General Ghani threatened 'They used deceit to kill General Soleimani. But Soleimani supporters around the globe are prepared to avenge the killing by launching attacks on the enemy.'
At the same time, General Ghani further added 'We will not hold any talks with the killers of General Soleimani. It will only be our weapons that will talk to these enemies of Iran.' Major General Salami, the chief of Revolutionary guards, who was present for the function, also threatened the United States. Major General Salami warned 'Martyrdom of General Soleimani is the beginning of future developments. Martyr Soleimani is living in the true sense of the word and martyr Soleimani is a major threat for the enemy.'
The Iranian political leaders, along with the military officials, are demanding revenge of the Soleimani killing. Member of the Iranian Parliament, Ahmad Hamzeh, declared a reward of $300 million for killing President Trump, who ordered the killing of General Soleimani. Hamzeh accused that the United States is a terrorist country. At the same time, he declared 'On behalf of the well-wishers of General Soleimani, I declare a reward of $300 million, for anyone who kills US President Trump.'
As per the international analysts, although Iran is using this vitriolic language against the United States, Iran is not ready to challenge the United States. The analysts pointed out that this aggressive language is for the satisfaction of the Iranian people, but on the international level, Iran is singing a different tune. As per the analysts, at this moment, Iran does not want a conflict with the United States and Iran is aware that in case the conflict is sparked, the consequences will be terrible.
Soleimani aide killed in Iran
The Iranian security agencies already reeling under the shock killing of General Soleimani were in for another shock. Soleimani Associate and Chief of Basij Militia, Abdolhossein Mojaddami, was shot dead by unidentified gunmen.
As per the information given by the official Iranian news agency, the incident took place in front of Abdolhossein Mojaddami's house in the Darkhovin town in the southwestern province of Khuzestan, of Iran. Masked gunmen who came on motorcycles, carried out the attack. The attackers fired four rounds at Abdolhossein Mojaddami. The local agencies said that it would be difficult to trace the gunmen because of the masks.
Abdolhossein Mojaddami was a trusted associate of General Soleimani. The Basij Militia lead by Mojaddami also played a major role in crushing the anti-government agitation that had started in Iran, since the last few days.