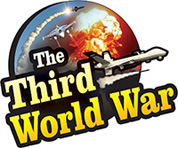 Vienna: – A major cyber attack was carried out in Austria, one of the leading countries in the European Union. The computer systems linked to the foreign ministry of Austria were targeted in the cyber attack. The Austrian government has stated this to be a severe attack and indicated that there could be an international agency behind it.
Many European countries have been hit by cyber attacks in the last decade, including the United Kingdom, Germany and Estonia. Cyber attacks were carried out in Germany in 2015 and 2018. The European Union had accepted a proposal which has a provision to retaliate against these cyber attacks in view of the high frequency of attacks.
Against this background, the cyber attack on the Austrian foreign ministry becomes significant. The Austrian agencies realised that the systems in the foreign ministry were being targeted late on Saturday. They initiated retaliatory action thereafter. But even after 24 hours, the Austrian agencies did not succeed in repelling the attack. This increases the seriousness regarding the attack.
The Austrian government has published a statement in this respect saying that this was a major cyberattack on Saturday. At the same time, it predicted the possibility of a foreign agency having a hand in the attack after looking at the extent of the attack. It has been found that it was Russia who was behind most of the previous attacks. It has also been revealed that other than Russia, countries like China, Iran and North Korea have also carried out attacks on the European countries.