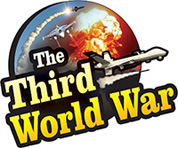 Jerusalem/Tehran: Quds Forces commander Qassem Soleimani has threatened to launch missiles on Israel after Israel's attacks in Syria. Albeit, Israeli Prime Minister Benjamin Netanyahu has sternly warned Gen Soleimani, who made the threat to first visit and take a look at the state of the Iranian bases in Syria.
On Sunday night, Israel destroyed the arms warehouse and other Quds Forces bases in Syria. The attack reportedly claimed lives of 12 Iranian soldiers. Qassem Soleimani, the commander of the Quds forces as well as the commander responsible for Syrian operations reacted sharply to the Israeli attacks. 'The best option to stop the Israeli attacks is to ensure the Netanyahu government does not come to power again in Israel. To achieve that, Iran would have to continue rocket strikes deep into Israel', Soleimani proposed. A Middle Eastern daily had published a report on it.
Israeli Prime Minister severely criticised the incitement of the senior Iranian official. 'Instead of interfering in the Israeli elections, Soleimani should take a look at the miserable state of the Iranian bases in Syria. As long as I am the Prime Minister of Israel, the attacks on the Iranian bases in Syria will continue,' Israeli Prime Minister Netanyahu declared.
Israel has carried out more than 100 air attacks in Syria till date. The Israeli government or the military had not accepted responsibility for the attacks. However, since the last few days, Israel has begun announcing its attacks on Iranian military bases in Syria. Likewise, Netanyahu warned Iran by saying that neither the US military withdrawal nor any other obstruction from any country would force Israel to stop attacks on the Iranian bases in Syria.