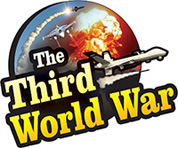 Washington: The United States has retaliated against Iran, who attacked the US military bases at Al-Assad and Irbil. The US treasury announced fresh sanctions against the security committee, associated with the Iranian supremo Ayatollah Khamenei and the Revolutionary Guards and Basij Militia, responsible for the attacks. The United States also warned of tightening the noose of economic sanctions, if Iran continued terrorist activities against the United States or pursued its efforts to make a nuclear bomb.
US Secretary of State Mike Pompeo and Steve Mnuchin, chief of Treasury, announced the sanctions on Friday. The list of sanctions included eight senior Iranian officials, responsible for the missile attacks as also for the killing of peaceful protestors in Iran. While talking to the press, Pompeo said, "Through these fresh sanctions, the United States is targeting even the Iranian internal security agencies."
The list includes the name of the secretary of the security-related 'Supreme National Council', acting on the orders of the Iranian supreme religious leader and commanders of the Basij Militia, operational in Iraq and Syria. At the same time, sanctions have been imposed on Mohsen Rezai, a senior commander of the Revolutionary Guards. Rezai claimed that the US sanctions were meaningless and will not affect them in any way.
Iran had threatened to take dreaded revenge for the killing of General Soleimani. Fears were being expressed that a major conflict will be sparked, and the entire Middle East and Europe will be sucked into the war. It is also said that the war has already been started in the Middle East, following the Iranian missile attack on the US bases in Iraq, four days ago.
But US President Trump has avoided retaliating against these attacks and has indicated that fresh sanctions will be imposed against Iran. At the same time, the US President cornered Iran, on the political level, saying that new negotiations were possible with Iran. The international analysts described the move played by the US President as a masterstroke.