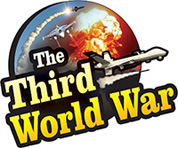 Tehran: The Iranian military has threatened that if Pakistan did not act against the terrorists attacking the Iranian soldiers, Iranian military would take action inside Pakistan. Jaish-e-Mohammed, a terrorist organisation headquartered in Pakistan, carried out a terror attack to kill 41 CRPF soldiers at Pulwama in India. One day before this, on 13th February, a terrorist outfit from Pakistan killed 27 Iranian soldiers deployed on the border, in a suicide attack. Iran issued a threat of invading Pakistan to take action against these terrorists. But as Pakistan did not take any action against the terrorists. Iran issued a fresh warning in this regard.
Jaish-Al-Adal is the name of the outfit that attacked the Iranian soldiers. Iran has accused that the gear enjoys support from ISI, the infamous Pakistani intelligence service. Major General Mohammed Ali Jafari of the Iranian Revolutionary Guardslam basted Pakistan. Mohammed Ali Jafari issued a stern warning 'Pakistani secret agencies know the whereabouts of Jaish-Al-Adal, but still, they are not willing to take any action. Pakistan is silent despite these warnings from Iran, but this silence can cost the country dearly, and they should remember this.'
Major general Jafari warned 'Iran has a right to defend itself. Iran will finish the terrorist organisations attacking Iran, invading into Pakistan, within the framework of the rules of the United Nations and avenge the attack on its soldiers. He also hit out that if Pakistan is not capable of taking action against these terrorist organisations, it should permit Iran to do the needful. Brigadier General Mir-Ahmadi also has warned that Pakistan should take action against these terrorist organisations or else Iran will take action.
A few days ago, Major General Qassem Soleimani, made Pakistan aware that all its neighbours are agitated with it. Major General Soleimani suggested that in this scenario, Pakistan should think about its future. Afghanistan too had recently warned Pakistan of retaliation and India has already initiated an aggressive action against Pakistan, is what is suggested through the statements of Major General Soleimani.