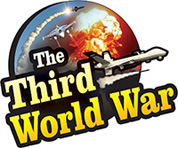 Tehran: Forty people were killed and 48 were injured in a stampede triggered during the funeral of the slain General Qassem Soleimani, which was attended by thousands of people, in the city of Kerman in Iran. Millions had assembled to bid a final farewell to Soleimani. Media claimed that this is the first time since the last three decades that such a vast crowd had gathered in Iran. But the agencies were unable to manage the crowds which resulted in a stampede, sending another wave of disappointment across Iran.
The mortal remains of Lieutenant General Qassem Soleimani, killed by the United States in the last week, were brought to his birthplace, Kerman in Iran, on Tuesday. Soleimani was known as the second most influential leader in Iran, after supremo Ayatollah Khamenei. Therefore, millions of Iranians gathered in the city of Kerman from Monday night to pay the last tribute to their slain leader.
Along with the local police, revolutionary guards, Basij Militia and Quds Forces soldiers were deployed in the city. However, it became difficult for security agencies to control the crowd of millions. The government news channel said that as the security agencies failed to control the crowd, resulting in a stampede that killed 40 people.
A video showing dead bodies and injured people lying on the roadside has also been surfaced. Efforts were taken to make sure that the injured reached the hospitals. B But it was nearly impossible for the ambulances to make way through this massive crowd. The Iran government has not revealed much information regarding this. But by looking at the masses, the deaths tolls are predicted to be much higher. The injured even include media representatives.
As per the Iranian media, before this, on Monday, a crowd of nearly a million people had gathered in Tehran to bid farewell to Soleimani. It is said that a similar crowd has gathered in the city of Kerman too. The Iranian media said that agony and anger against the United States among the Iranian people were visible at this time. Slogans for the destruction of the United States and Israel were being given at many places. Effigies of heads of state of the United States, Israel, the United Kingdom and Germany were burnt at this time.
Meanwhile, the funeral of Qassem Soleimani is being compared to the funeral of Ayatollah Ruhollah Khomeini, the father of the Islamic revolution in Iran. Millions of Iranians had gathered on both sides of the roads in Tehran for the funeral of Ayatollah Khomeini in 1989. No Iranian leader has received this kind of popularity since then. On similar lines, according to the information received, large crowds had gathered in the cities of Tehran, Mashhad, Ahvaz and Kerman for Soleimani too.