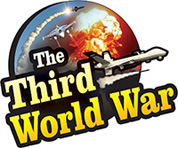 New York: The Iranian Foreign Minister issued a stern warning that if the United States walks out of the nuclear deal with Iran, Iran can exercise multiple other options and the Iranian response will have a disturbing effect on the entire international community including the United States. US President Donald Trump has given a deadline of 12th May to exit from the Iranian nuclear deal and has threatened of subsequent sanctions and other actions against Iran. Iran has also taken an aggressive stance in view of this threat and thus, the tension about the nuclear deal seems to be escalating.
'Iran has multiple options if the United States decides to withdraw the nuclear deal. The Iranian reaction to the US's withdrawal will be disturbing for everyone,' warned Iranian Foreign Minister Javad Zarif. The Iranian Foreign Minister also warned that Iran does not want nuclear weapons, but if the United States withdraws from the nuclear deal, Iran will once again start the process of 'nuclear enrichment'. Javad Zarif is currently in the United States for theUnited Nations meeting where he made these statements.
President Trump has taken a stance to withdraw from the Iranian nuclear deal signed in 2015. He had warned of scrapping the nuclear deal unless Iran accepted all its demands. President Trump had issued an ultimatum to Iran through Britain, France and Germany who are in support of the nuclear deal issue. 'By the second week of May, if Iran does not curtail its nuclear program and accept changes to the 3 year old deal, the United States will withdraw from it,' was the ultimatum given by President Trump through the European nations.
Israel and Saudi Arabia have openly supported President Trump's stance. The European countries are making efforts that the United States does not withdraw from the deal.It is claimed that senior officials from Britain, France, Germany and other European Union members who are in the US for the UN meeting to be held in New York, are discussing this matter with the United States. Russia also has expressed deep regret over President Trump's decision to withdraw from the Iranian nuclear deal.
The United States has been warned in the past over its withdrawal from the deal by Iranian President Hassan Rouhani, Defence Minister Brigadier General Amir Hatami and other Iranian military officers. But this open warning issued by Zarif to the United States seems significant.